3 Reasons Why You Should Install Google's Family Link (Post-PSLE)
Posted On: September 9, 2021 10:49pm
Parenting
PSLE is over! Yes!!! However, please set some limits to your children's access to personal devices! The internet is wild and dangerous when used without limits. From my personal experience, Google's Family Link can really help control device-access and maintain peace in the family. Here's how.
Google's Family Link is an app that helps you take TOTAL CONTROL over your child's screen time:
Functions in a nutshell:
– full view of their activity online
– full control over what they download
– set limits on the amount of time they spend on-screen
– set limits on the amount of time they spend on each app
– award Bonus Time for good behaviour
– set bed-time so that the device locks itself when it's time for bed
– control their devices remotely using Parents' own handphone. i.e. Need them to come to the table for dinner immediately? Click "Lock now" (the button that sends exhilaration down my spine) and see them walk to the table reluctantly.
Still not convinced? Here are 3 main reasons why you should install the app.
1. Control Till 18 Years Old.
You might think this is only necessary for young kids where you need to control screen-time to prevent hyperactivity and over-stimulation. However, from my experience of dealing with teens whose parents bestowed them with a device right after PSLE, the device is exactly what damages well-behaved kids.
To be honest, I've met so many parents of post-PSLE kids losing complete control over their once-obedient little angles due to handphone addiction. Therefore, I highly recommend that Family Link be used on all devices handed over to children under the age of "mature-enough-to-handle-devices-responsibly" year old.
They are never too old for some form of control over devices. Admit it, even we ourselves, can be addicted to the phone, not to mention our own children.
2. Amazing Control You Can Have Over What They Can Access
I find these functions extremely useful because my son is into pop music yet not everything is suitable for him. Family Link not only allows me to control the music he can stream but also lets me:
Set limits on movies and TV shows based on the same familiar rating systems used in theatres and by TV stations
Set limits on the types of books my child can download
Control search options (Google SafeSearch is on by default) and limit the websites my child can visit in Google's Chrome browser with the option to 1) allow all sites, 2) block mature sites (default), or 3) only allow for certain sites on a list you approve. As the app says, "no filter is perfect" but the default settings should help hide sexually explicit and violent sites
Control my child's ability to share photos (it's on by default)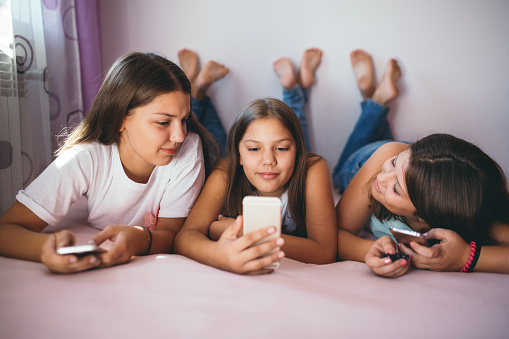 3. Set a Time for Every Activity
Here are some screenshots of what you can set and control.
Being able to set time limit is perhaps the most important reason for installing the Family Link! Even though the big exam (PSLE) is over, doesn't mean the kids can be on the phone the entire day, watching Youtube videos after Youtube videos. It also doesn't mean they can be chatting on the phone with their friends until daybreak! What's worse, you will not even know who he/she is chatting with!
Bottomline
This app has definitely taken away my worries of introducing a device to my son. I love the amount of control I get over his usage and prevented many tussles we could potentially have over his uncontrolled usage when we are not at home. Highly recommended! Try it!